Please note that the information on hotel gyms below may be incorrect now. 
I have come to the decision to resume posting articles about hotel gyms. - SOMI's HotelGymAdvisor
👉List & Map of Hotel Gyms for Workout in Mapo-gu Seoul on TripAdvisor
👉ソウル麻浦区の筋トレ設備があるホテルのリストと地図(トリップアドバイザー)

* As needed, I tried to put links to photos on other websites as much as possible. I can do that to ones on TripAdvisor and some hotel's official website because they create a unique URL for every photo on them. So far, I don't know how to do it for some hotel search sites such as Hotels.com, Booking.com and Google Maps.
Mapo-gu (Hongik University) (麻浦区(ホンデ))
Hongik University (ホンデ)
Marigold Hotel (マリゴールドホテル) 
I restrained from taking photos as a courtesy to many people there. You can find a few photos on Google Maps*. Hotel's guests can use the membership gym in the building next door. There were a squat rack and many weight  machines. 
It seemed to be old local fitness center that is different in various aspects from typical gym in an international hotel. I felt it was difficult for foreigners to use. Staffs couldn't speak English.
Although there are some drawbacks, I recommend this hotel for those who want to stay in this Hongik University area and love to work out. This is the only moderate-price hotel with decent fitness gym in this area. 
👉Check the price and reviews of Marigold Hotel on TripAdvisor
👉トリップアドバイザーでマリゴールドホテルの料金と口コミをチェック
RYSE, Autograph Collection (ライズオートグラフコレクション) 
Look at all these facilities in black!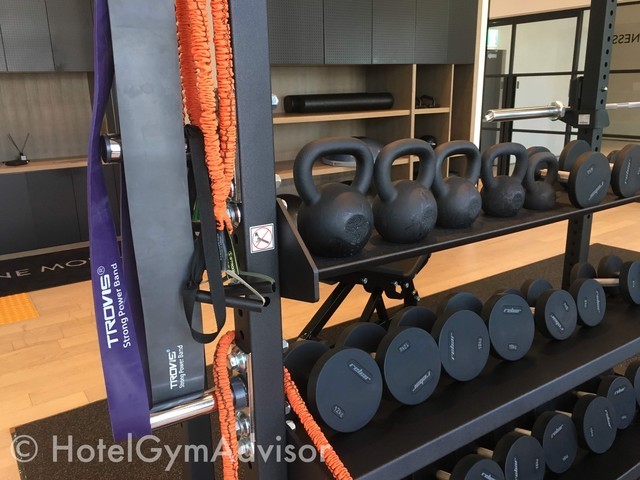 👉Check the price and reviews of RYSE, Autograph Collection on TripAdvisor
👉トリップアドバイザーでライズオートグラフコレクションの料金と口コミをチェック
Others (その他麻浦区)
Shilla Stay Mapo (新羅ステイ麻浦) 
Unvisited. 
According to photos on Google Maps, at least the gym has:
Multi angle press machine

Lat pull down/seated row machine
Leg extension/curl machine 
Dumbbells 
👉Check the price and reviews of Shilla Stay Mapo on TripAdvisor
👉トリップアドバイザーで新羅ステイ麻浦の料金と口コミをチェック

Stanford Hotel Seoul (スタンフォードホテルソウル) 
The gym is open 6am to 10pm and closed for maintenance sometimes. It is open for members and hotel's guests in the same building.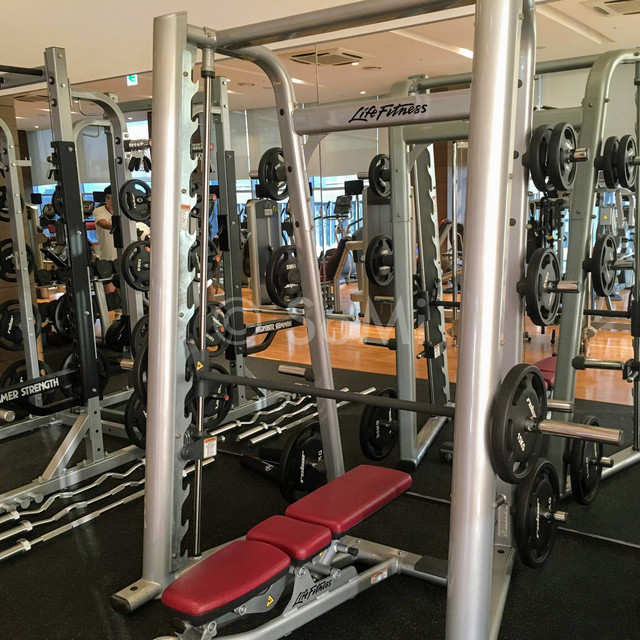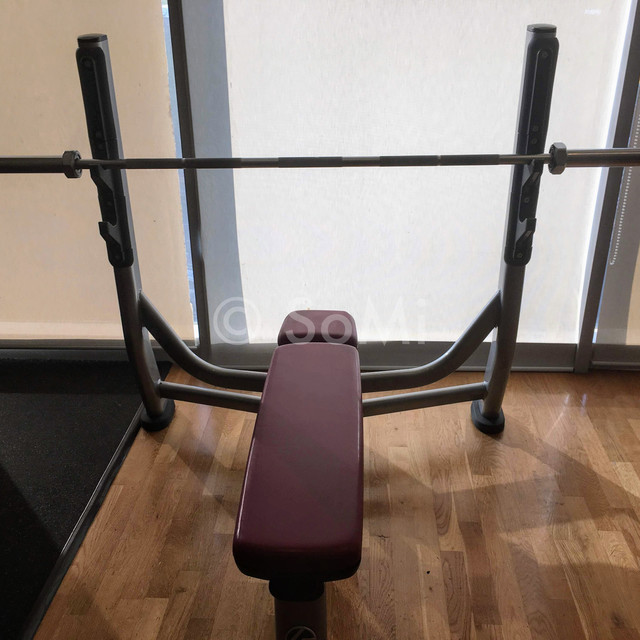 👉Check the price and reviews of Stanford Hotel Seoul on TripAdvisor
👉トリップアドバイザーでスタンフォードホテルソウルの料金と口コミをチェック